Meeting and Event Updates
Resilience:  The Biology of Stress & The Science of Hope
Documentary Viewing Followed by Q&A
September 14, 2019
2:30 p.m. - 4:00 p.m.
Mid-County Regional Library, Port Charlotte
Event is free, but space is limited. 
Contact Jennifer S. Sexton to RSVP at 941-624-7200 ext. 7279.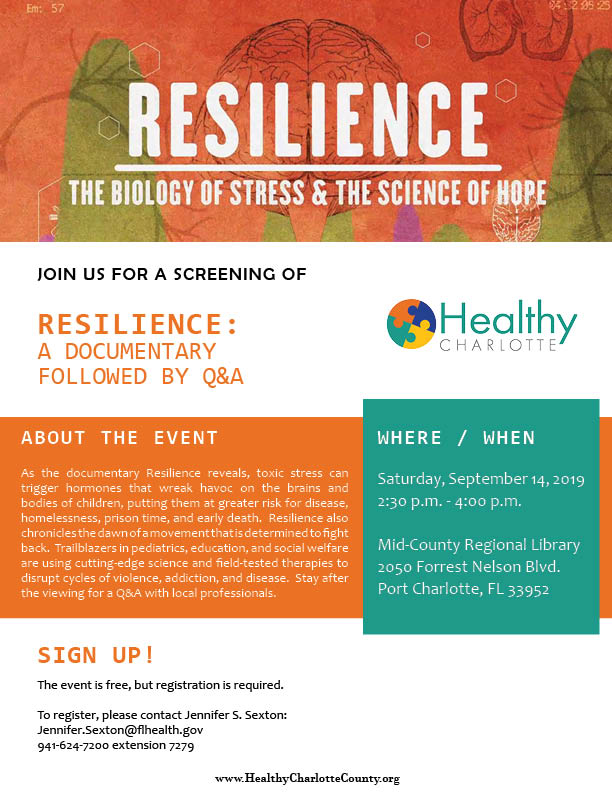 If you are unable to attend the September viewing of Resilience - stay tuned!  There will be another viewing October 26th in Englewood.